Tag: Hungary Dos and Don'ts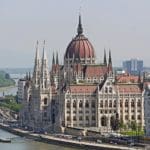 If you tell someone you are going for a weekend to Budapest, often their eyes will light up at the thought of the beautiful, cultured, and bohemian city which sits on both banks of the mighty Danube River. On the other hand, if you tell someone that you are off for a holiday to Hungary, you will more often than not be faced with blank expressions, the question 'why?' or an assumption that you mean Budapest.
In fact Hungary has come on in leaps and bounds since the fall of communism and visitors are greeted this days by a vibrant and flourishing country, a warm and friendly people, and a rich culture which has been blended seamlessly with all the latest modern trends and technologies.