Tag: Humpback Whale Watching in Puerto Vallarta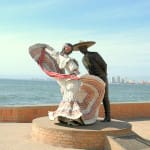 Puerto Vallarta offers more than a day at the beach – Top Adventure Activities To Spice Up Your Next Vacation In Puerto Vallarta.
Enchanting Mexican architecture, lush green vistas, eco-adventures and uncrowded beaches will capture your heart in this seductive hideaway. Puerto Vallarta is more than just colourful markets, sumptuous cuisines, a dazzling nightlife but more about the secluded nature trails. If you have the adventure bone in you then make sure to visit Puerto Vallarta to enjoy different variety of activities. Some of them are here listed below to give you a sneak peak.