Tag: Hong Kong Top Sites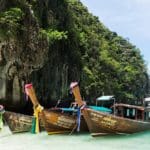 6 Best Places to Visit in Asia to Satisfy Your Far East Bucket List
If you have the travel bug, you may want to explore the very best destinations the world has to offer, and there is no better continent to visit than Asia. It doesn't matter if you want to stay on a remote island or feel the buzz of a mega metropolis, Asia offers an amalgamation of culture, adventure, and ancient history. There really is something for everyone. If you are unsure where to travel to first, take a look at the six best places to visit in Asia.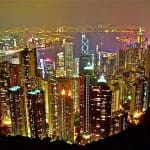 The clash of ages at the heart of this urban sanctuary are well worth discovering. Had it not been for a business conference I had to attend with my coworker in 2009, I would probably never have discovered Hong Kong on my own. With time, as I returned again and again, I dug deeper and deeper and I guess I have seen enough to claim that I have a more in-depth understanding of the city than a statistical tourist to Hong Kong.
Below I list the spots that have remained in my memory for longest and that I will come back to when the next opportunity to go there arises again.