Tag: French Cafe au Lait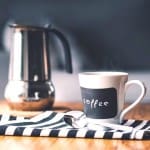 Mugs and Coffee Traditions vary all cross the world and make a fascinating study of our coffee drinking customs.
Everything gets better with coffee. It doesn't ask questions, it understands, especially during mornings when we're not even sure how to face the world. Coffee is that one thing that we have in common with the rest of the world. For coffee lovers out there, cups and mugs are the best travel souvenirs. These tokens represent a culture more uniquely and deeply than refrigerator magnets and key chains can ever do.