Tag: Finger Lakes Beer Trail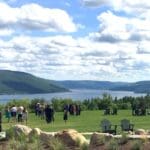 The Finger Lakes Region of up-state New York has always been known for its beauty and abundance of acclaimed vineyards. While most travelers are drawn to the southern region to visit Watkins Glen, Hammondsport and Corning; I'd like to draw your attention further north to the delightful city and lake known as Canandaigua.
Come along on our exploration of the Canandaigua Lake area to discover acclaimed vineyards, craft breweries and fine cuisine.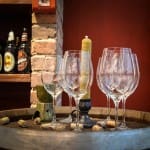 Bring On A Toast to Summer! BnB's along Brewery and Wine Trails
Summertime calls for beer and wine, and there are numerous inns located on some of the best trails in the US. There are even regions that are celebrated for both breweries and wineries, so guests don't have to choose between the two. Here are a few inns from New York's Finger Lakes and Virginia where you can sip, sample, and stay while enjoying the best breakfasts and beds in between.