Tag: family friendly NYC tours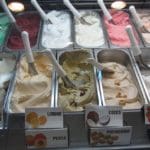 Our family was recently hosted by Sugartooth Tours, who specializes in sweat walking dessert tours in NYC.
What could be more inviting than walking the streets of New York City, stopping to sample delicious ice cream along the way. Come with us as we take a walking tour along the sweet streets of NYC.