Tag: Dubai customs and traditions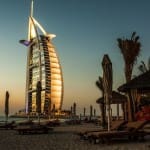 The United Arab Emirates values hospitality and welcomes visitors with luxurious beaches, awe-inspiring architecture, flavorsome dishes, and rewarding historical sites. Dubai, the most sophisticated and progressive state of the UAE, is a wonderful place to experience the magic of a mysterious culture, but travelers must be aware of local customs and traditions. While all may appear to be glitz and glitter, travelers must be aware of local conservative customs of the area.
With this guide of practical advise about the lifestyles in Dubai, you will have a wonderful journey without offending any local moralities.