Tag: Classic USA Beach Road Trips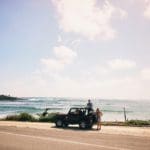 Best American Road Trips for Beach Lovers.
It's the classic experience; loading up your friends and heading for the beach in your car. America has some marvelous, seaside destinations just waiting for visitors with ample parking and easy access to the sand and the sun. If you're planning on heading out this summer or any other time of the year, here are some destinations well worth the trip.