Tag: Chicago sightseeing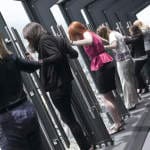 Chicago has no shortage of things to do in all seasons, from the Adler Planetarium to the Willis Tower Skydeck to the new Maggie Daley Park, visitors to Chicago can enjoy a wide variety of activities indoors and out. And this vibrant city is always improving and adding new experiences. Here are some of the newest and most popular attractions for winter fun in Chicago:
There's no place like Chicago! The Windy City is known for more than just the weather. Chicago is also known for the number of skyscrapers it has, which is why it is also known as the city of big shoulders. The museums and theaters in Chicago are some of the greatest in the world. While there are hundreds of interesting places to visit in Chicago, below is a list of the must-see attractions for any first-time visitor to this exciting city.