Tag: Budget Friendly places to retire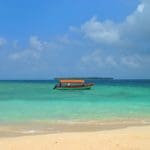 9 Places To Retire Where $250,000 Will Last 3o Years!
Retiring abroad has a lot of benefits, and quite frankly, one of the best benefits is, by far, the cost of living. While $250,000 may not seem like a large nest egg in the United States, did you know there are other countries in the world where you could live for more than 30 years comfortably?
If you don't believe me, then you may want to read on. Moving out of the country won't affect your social security if you're receiving it or planning on receive it, and some countries offer a suburb healthcare system and amazing scenery.