Tag: Brooklyn sites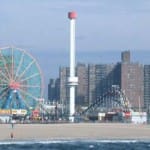 Brooklyn is an amazing and diverse borough in New York. One of the most populous areas of
the nation with over 2.5 million residents, almost 40% of whom are immigrants, you can find
just about anything here. Whether you're looking for arts and culture, fun and entertainment, the
best in cultural cuisine or just about anything else, Brooklyn has it to offer. Here are 5 reasons
you should visit Brooklyn the next time you're in New York.