Tag: best nightclubs in Ibiza Spain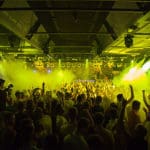 Guide To The Best Nightclubs in Ibiza Spain.
Ibiza is an island in Spain where the world comes to party. Ibiza is lit with bars, nightlife, and clubs. The famous few are Pacha, Space, and Amnesia. In this article, we will look to highlight Ibiza Island's attractions and tourist spots. Let us dive right in.