Tag: best Halloween destinations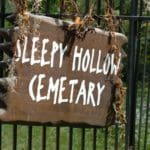 World's 5 Top Destinations for Halloween Celebrations.
As summer comes to an end, it's time to look ahead to one of the world's most popular holidays. Halloween is just to months away and if you're a fan of black cats, bats, and jack-o-lanterns, take your Halloween festivities to the next level by travelling to one of the world's best cities for Halloween celebrations.