Tag: Austin top sites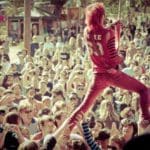 Why Austin Is More Than Just the Top Live Music Capital of the USA – Guide to Top Sites and Things To Do in Austin Texas.
What do you know about Texas? You "don't mess with Texas," and of course, you should "remember the Alamo." Nasa's Space Center is there, in Houston, and the state is home to multiple professional sports teams, including the Houston Astros, winner of the 2017 World Series. Although pro sports and space travel don't enter the picture in the state's capital, one thing is clear: there's something extremely appealing about Austin.