Category: Wellness Vacations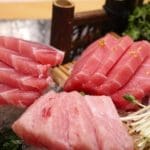 "Is There a Fat Burning Diet I Can Stick to While Traveling?" Yes, and our doctor of nutrician has the answers below:
It's been 3 years since I have been working out and having a clean healthy diet. This routine of mine was a little difficult to change when I had to go out of station for meetings, travel projects or family vacation where I had to juggle between fancy food and street food which really tested my control. It took me a while to master this and you can do it too. So here are some tips that I have decided to share that will keep you less worried about your calorie intake as I would call it " the simplest and best method to stay fit while travelling".