Category: Unique Vacations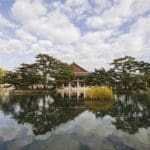 5 Amazing Places To Visit in South Korea.
If you are planning a trip to South Korea, you are in for a treat, as this beautiful, vibrant and culturally rich country has a lot to offer. Another good thing about South Korea is its size; it's fairly small, and with public transport including the super-fast KTX, being readily accessible, it is easy to travel through the whole country in a short period of time. If you do not know where to begin when it comes to making your own itinerary, have a look at these 5 amazing places you can visit while in South Korea.