Category: Trip Planning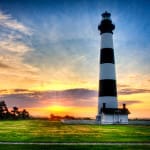 Which Outer Banks Town Is Perfect For You? Here's a look at 5 of the Barrier Islands' tiny towns to see which one best fits YOUR vacation personality.
Whether you like to spend your vacation bouncing around from one excitement to the next, or you prefer to hide away from the world and immerse yourself in nature, look no further than the Outer Banks of North Carolina, where there is a little something to suit everyone.