Category: Packing Tips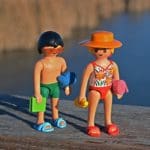 Are you heading on a cruise to escape the cold winter? Then you're going to want to make sure that you are not only enjoying yourself, but also turning heads as you go. Whether you're a keen fashionista, or you're looking to try something new when it comes to your look on your winter cruise there are a number of different ways that you can turn heads.
You can cruise more or less anywhere in the world, and because of this, there are a few different things that you will need to consider. If you're heading on an Arabian Gulf cruise and heading around Dubai, Oman, Qatar and Abu Dhabi, you may want to choose some traditional clothing so you can turn heads in a cultural manner. However if you're heading on a cruise around Florida, then you will probably want to bring with you the most stylish clothing you can find to really show yourself off. Here, we've put together a list of the things that you should pack to help you turn heads on your winter cruise.