Category: Travel Health & Safety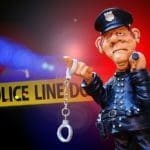 Can a Solicitor Cover You When Something Goes Wrong Abroad?
The ease of travel opportunities that have resulted from increasing travel opportunities have meant that it is easier than ever before to form friends and have foreign interests in countries all across the globe. With such opportunities come added issues such as the risk into running into an international legal issue. With language barrier and other complications getting in the way of problems that can occur abroad, it is important to consider what will happen in the case of an international legal problem. Some solicitors are better able than others to help with legal issues that arise overseas.