Category: Trip Reports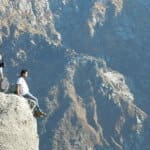 This is a real experience of trekking in India shared for the benefit of first timers like us!
We were a group of 5 trekking enthusiasts in the age group of 22-26. At this age we want to explore the world, but due to natural limitations, we thought of exploring some trekking trails first. There were many suggestions and we listed out many and finally opted to trek Triund as it is a beginners trek and offers nice views in the end. Additionally it is not far from our location New Delhi (Capital of India).