Category: Trip Reports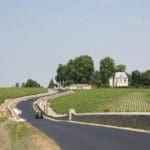 Bordeaux is only a few hours away from Paris and you'll fall in love with its food, wine, and architecture. In just two days you can see the very best highlights of Bordeaux.
Before going to Bordeaux, I heard it was called the world capital of art and history and once I got there I couldn't to anything but to marvel at its amazing streets. Although Bordeaux is famous for wine and food, there's plenty to do there! If you're short on time (as I was when I visited it) but you still want to enjoy the city, check our guide for seeing the best of Bordeaux in just two days!