Category: Travel Styles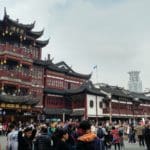 China Trip Report – What we learned, what we wish we had known, and why we'd go again. Three Cities, Two Weeks, and One Amazing Trip!
After accepting an invitation from friends, my wife and I finally packed our bags this past October and travelled to China. We decided to visit three cities requiring multiple plane rides and a four hour journey by bullet train, that would have us seeing the Cliff-Notes version of China's east coast. We'd start south in Guangzhou visiting our friends, then fly to Shanghai, and end our journey by taking the train north to Beijing. We saw a little bit of everything, collecting photos and memories all along the way to last a lifetime.