Category: Family Vacations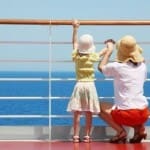 Yes, all babies and children need a passport in order to go on a cruise with you. No matter how old your children are, 16 months or 16 years old, all children (and adults for that matter) must have a passport before departing on a cruise. Here are the requirements and documents you will need in order to obtain a passport for your child if you live in the United States.
Here are the basic things you need to know.