Category: Adventure Vacations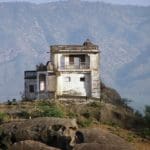 Rajasthan, India is a land of culture and traditions and is the largest state of India in terms of the area. Filled with vivid culture and diverse geographical area, Rajasthan though is known for its long stretched golden deserts, hot and scorching days of summer, and people covering long desert way in search of water. As said 'Exceptions are always there', even this hot state has a place which is in contrast to the behavior of the state.
We are talking about beautiful region of Mount Abu which is famous as the only Hill-Station of Rajasthan. This beautiful, serene and charming place is filled with natural abundance and its scenic views are a treat for the eyes.