Category: Travel Styles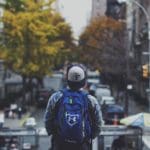 How to Maintain Your Excitement While Traveling Long-Term
Travel-Burnout is a very real deal, and we've got some advice to help you overcome it!
Some say that traveling – on a long-term basis – is one of the most rewarding things one can take on in this life. On the other hand, we all know that travel-burnout is a very real threat to long-term travelers, which can quickly make things go from being rainbows and butterflies to nothing but utter loneliness.