Category: Top Destinations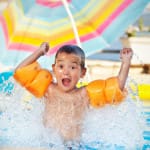 Families are always looking for great vacation spots to bring the kids. Here are our recommendations for top attractions for family vacations in the United States, and surprise, Disney World isn't on the list!
I live in Portland Oregon where, no joke, our biggest tourist attraction (for adults and kids alike) is Powell's Books – a bookstore with a collection so large that, in addition to its own three-story-tall city-block big building, it has started to take over the building across the street. It's also the grandfather of the used/new-side-by-side sales model that more and more independent bookstores are starting to adopt across the country. If your family ever finds itself in Portland, you'll have to see it.