Category: Top Destinations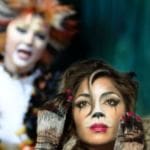 Ever since the Olympics (I know that is old news but stick with me) London's Theatreland has had a newer fresher feel to it.
There were a lot of shows that were hanging around a bit for no other reason than they could. But in 2012 many shows that were not cutting the ice closed and some others that just came in to town to reap the rewards of an Olympic year, rightly disappeared into obscurity! Since then visitors to London have enjoyed a plethora of new and exciting productions.