Category: New York Tips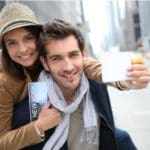 Who Said New York and a Limited Budget Can't Gel Well?
Um, a whole lot of people believe that. I keep refuting their strongly held notions about how expensive New York City is, but most of the time in vain. The Big Apple is notoriously expensive in all its glory, but with a few insider tips about how to tour New York City on a limited budget, you'll see the best for a lot less. Just a little research can come in handy if you want to explore NYC on a budget.