Category: Culinary Travel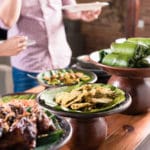 Hungry for an adventure? Discover the best restaurants in Batam with Radisson Golf & Convention Centre Batam's essential city food guide.
Afforded with a dynamic offering of local and international cuisine despite its small size, the tropical island of Batam is an excellent destination for travellers looking to experience Indonesia's regional delicacies. From fresh seafood and spicy sambals to aromatic soups and stir-fries, this friendly island province is a food lover's paradise. Ready to discover some of Indonesia's most sought after culinary delights? Follow our Batam food guide for the inside scoop on the city's best restaurants.