Category: Money Saving Travel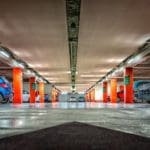 Scoring the best deals on booking rental cars – Settling with the best.
In order to get the best deal on short or long-term rentals, experts advise to book ahead of time, especially during busy summer months. In case you decide to rent a car during your stay in Europe, you should call on a car rental agency or book through a travel agency. What kind of car you want to rent, from whom will you rent and where the pick-up point and drop locations should be, these are the few considerations that you have to take into account before hiring a car on your vacation.