Category: Money Saving Travel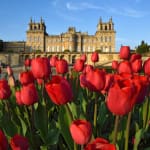 Here are 10 great reasons why this may be the best time to visit Britain in the last thirty years.
Probably a few weeks ago you had no idea what "Brexit" was or how it would affect Britain immediately after the vote to leave the European Union. The vote of the people of Britain to approve Brexit last week, sent proverbial shock waves through the world's financial markets. The result was an unprecedented drop in British Pounds Sterling to the lowest value in decades. Today the GBP is down to the lowest value again the USD in 3 decades. As a result, the number of internet searches for fights to Britain have increased by an estimated 50%. Travelers know there are bargains to be had across-the-pond, so don't miss this opportunity to travel to the United Kingdom for less than it's cost in many, many years.