Category: Good To Know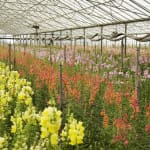 Ever wonder why your garden doesn't look as wonderful as the professionals? Well then, you won't want to miss the 23rd Annual Tour des Fleurs Festival in Half Moon Bay, California, where professional gardeners and farmers share their secrets of success and gardening tips with festival participants.
Every summer, garden enthusiasts throughout Northern California wait with anticipation for the Annual Tour des Fleurs festival in Half Moon Bay, California. Located just over a half-hour drive from San Fransisco Bay, the Half Moon Bay area has been known for it's dramatic beaches, redwood forests, robust ocean fisheries, and verdant growing fields.