Category: Good To Know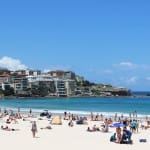 Whether you are an overseas visitor to Australia or an Aussie who wants to get out of the city and explore, you have a lot on offer in the land down under. Australia is one of the few places in the world where you can still find some unspoiled nature. It has mountains, the bush, the ocean and rivers, as well as bustling cities and urban settings.
We bring you some of our favourite places to stay when you want to get away for a little while – or for a long while when visiting the Sydney area.