Category: Good To Know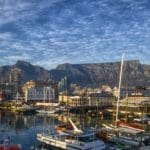 10 African Countries Americans Can Visit Without a Special Entry Visa.
It is important to be knowledgeable about the entry requirements of a country you plan to visit. Unfortunately, due to a lack of planning, it is quite common for American citizens to incur unforeseen expenses as a result of carrying insufficient documentation. This can completely spoil travel plans, so it is best to be prepared. Luckily, It is important for instance, to check to be sure that your passport is valid for 6 months past the dates of your travel and that you have several blank pages available for stamps. Africa is a continent that offers the opportunity for Americans to visit several of its countries on a visa-free basis. Here's a look at the African countries that do not require Americans to have special visas.