Category: Good To Know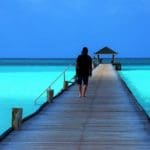 Time is a scarce commodity! Or, at least it is in our own minds. One cannot have enough of it and we treasure the moments we can step out of everyday routines to enjoy it. It is March already and seems like yesterday when we celebrated the New Year's Eve. Time never stops – it seems to move faster than the year before. Time is the primary aspect of why people do not travel more – money can be an issue as well, but even when you have the money, time may not be on your side.
When we talk about people who have 9 to 5 jobs, they often feel they don't have sufficient time to truly get away. Therefore, they do not travel as often as they would like. If you are employed at a company that requires you to be working throughout the week and believe you do not have the time to travel – you are WRONG!