Category: Good To Know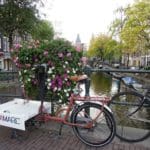 Travel tips every traveler should know when planning travel to Amsterdam.
Amsterdam is one of the most stunning cities to explore if you are looking for a solo trip, family or romantic vacation in Europe. There are so many sparkling reasons to choose Amsterdam as your trip destination such as the nightlife, unique coffee shops, world-class museums and galleries, and ancient landmarks which are in the checklist of every traveller and it really is a city with something for everyone.