Category: Good To Know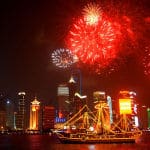 Shanghai sites to have the most fun during your 48 hour visit.
Shanghai is a city that expertly mixes ancient culture with today's extreme technology. You can visit historic areas that blend European styled architecture with Asian influences or get in touch with your Zen at temples that are over 1,000 years old. Since there are so many things to do, let's narrow down your choices by checking out our best-of list below.