Category: Florida Travel Tips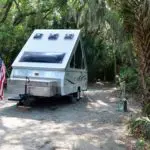 6 Best RV Parks In Florida For A Memorable Camping Vacation.
The sunshine state offers more than 150 RV-friendly state and county parks that are easy to locate and range from country-style retreats to first-rate private resorts. Whether you are looking forward to having a nice time alone or planning a fantastic family vacation, these 10 RV parks will offer you an experience you won't forget.