Category: Hawaii Travel Tips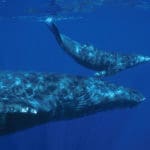 5 Best Places in the World to Go For Whale Watching Holidays.
Whales are majestic creatures and seeing one in person is a one-of-a-kind, joyful experience. However, whales are not just spotted anywhere — you will need to plan to travel to a place on their migratory route and have a lot of patience.
If seeing these amazing creatures in action is one of your bucket lists, then you need to know the top 5 best destinations in the world for watching magnificent whales in the wild.