Category: Turkey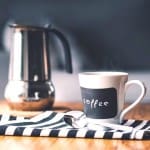 Mugs and Coffee Traditions vary all cross the world and make a fascinating study of our coffee drinking customs.
Everything gets better with coffee. It doesn't ask questions, it understands, especially during mornings when we're not even sure how to face the world. Coffee is that one thing that we have in common with the rest of the world. For coffee lovers out there, cups and mugs are the best travel souvenirs. These tokens represent a culture more uniquely and deeply than refrigerator magnets and key chains can ever do.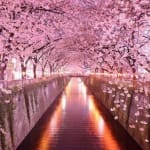 Where To See The World's Most Dramatic Cherry Blossom and Spring Tulip Festivals
This year more than most, everyone is desperate for a glimpse of spring to help them forget what a disgusting winter 2015 has been. All across the world cherry trees are in bud and ready to burst with pink perfusion to create lacy canapes dancing on spring breezes. Likewise, fat garden bulbs are sending their shoots toward the sunshine and soon gardens will sprout with spring tulips painting the landscape in impossibly bright colors. Oh yes, we need a dose of beautiful spring flowers right now! Here's our master list of the best Cherry Blossom and Tulip Festivals across the globe.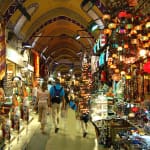 Go Beyond The Tourist Sites and Find A Traditional Experience in Turkey
There's plenty to see and do in Turkey. We all know about the famous Blue Mosque, the gorgeous cascading Pammaluke terraces, and incredible views of Cappadocia. These are on your list, but what about getting to know the traditional things of the country a bit more? Here are a few extra things to add to your travel list so you're experiencing more than just the mainstream sites of Turkey.