Category: Israel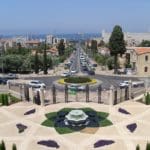 Getting around in Israel is a lot easier if you rent a car – especially if you intend to explore some of the more remote regions. Generally it isn't too hard to rent a car at any of the airports or major cities, but there are a few tips that could go a long way to making it more convenient: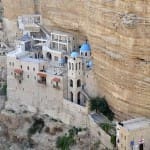 Top Tour Sites for Catholics and Christians When Visiting Israel.
When speaking about Catholic Israel tours, the first thing we have to understand is that many places and historic sites in the Holy Land are equally important for all three major monotheistic religions – Christianity, Judaism and Islam. It is not something that should confuse you because this country is a true meeting point of different cultures, traditions and religions. And that's why it is not unusual to see people from different creeds going to pilgrimage and visiting the exact same places.
Safed was named as one of CNN's ten most beautiful towns in May 2012. The charm of the mountaintop town is, however, only one of the many reasons it attracts enthusiastic visitors. Safed is known as one of Judaism's Four Holy Cities due to its history as a center of Jewish Mysticism.
Today visitors can wander around the narrow lanes and alleyways of the city to experience religious, cultural and historical sites of the area.