Category: South America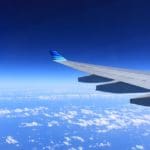 5 hot travel spots that are impossible to ignore for global travelers.
Here's where the trend setters are going now! Conventional traveling is no longer in trend. Increasingly, more travelers want to see places very few other people have seen before or spots that are hidden gems. We've laid out 5 of the trendiest and most sought-after places that you just can't ignore for this season.