Category: Europe Travel Tips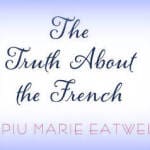 They Eat Horses, Don't They?… The Truth About the French, is a delightful book examining popular myths about the French.
Who among us hasn't fantasized about putting life on hold and spending a year or two living in FrancThe Truth About The Frenche? Ahhh, I can imagine it all now; croissants at daybreak, long walks through lavender fields, stopping for a picnic of wine, bread and cheese… But I'm also imagining dealing with the infamous French stand-offish attitude, poor plumbing, and trying to dress with the chic ease of French women. Need I worry about the myths and rumors about quirky French lifestyles or is it all just hooey?