Category: Germany Travel Tips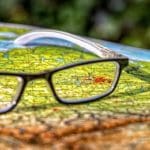 Sometimes everyday life just feels like too much. That's when travel adrenaline kicks in and you simply just need to getaway for a weekend to explore a brand-new city. In those moments, Berlin makes a wonderful choice for an exiciting getaway weekend.
Berlin is one of the most vibrant cities in Europe. With great nightlife, astonishing sights and monuments, a dark yet humble history, and an amazing art scene, Berlin is probably one of my favourite cities in Europe.