Category: London Travel Tips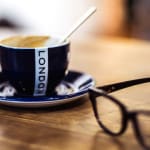 There's only one place in the world where you can stand on top of Charles Darwin.
Yeah, you heard me right—on top of Darwin. Every London site will leave it's mark on your and bring a smile when you remember them. And like any unique destination it's got it's quirks and tiny specialties that make it unforgettable, so dive into this list of unmistakable clues that you've gotten lost and found in London—either you'll fall in love with London again, or get the itch to visit!