Category: London Travel Tips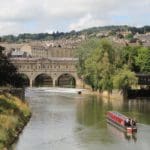 Any tourist from abroad will most probably be here to visit the capital, and that's perfectly understandable. But for locals looking for that quaint getaway, something more is needed other than revisiting the same old attractions. That "something more" comes in the form of umpteen attractive places across the country.
Let's now take a look at some of the best contenders which can really provide you with a unique short break in the UK.