Category: Czech Republic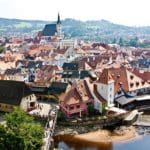 Where to go in Europe if you are a Backpacker looking for adventure? Here are some of the most interesting and affordable destinations.
Travelling, it leaves you speechless, and then turns you into a storyteller – Ibn Battuta. Very true, isn't it? Travelling indeed is therapy and a tremendous learning experience. If you are one of those travellers who love exploring new places, soaking in the sights, sounds and smells of a place, then Europe is just the place for you.