Category: New Zealand Travel Tips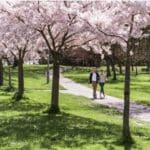 Christchurch, the most populous city in New Zealand's South Island, has emerged from a series of devastating earthquakes as a vibrant regional hub full of unforgettable activities.
Christchurch attractions range from adventure activities, gardens to galleries; there's something for everyone in the city centre and its surrounding suburbs. For visitors to the 'Garden City' who only have a couple of days to explore, we've compiled a short list of great things to see and do.