Category: Australia & So. Pacific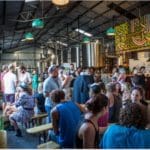 Top 6 must-visit microbreweries and craft beers you need to taste while in Australia.
The love of craft beer has made a strong impression in Australia over the past decade with the emergence of many notable microbreweries all over the country. While there are no shortage of places to visit in Australia, some breweries really strike a chord, not only in their beer brewing abilities but in their sense of real down to the red-earth-core of what it means to be Australian and to enjoy a good Aussie beer.