Category: Australia & So. Pacific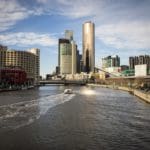 Tips For Spending One Wonderful Day in Melbourne – Just The Very Best.
Melbourne is Australia's unofficial cultural capital. It's a foodie haven and a sport lover's paradise. It's quite easy to fill a whole week here. But, if you have just a day, here are the attractions that will give you a taste of what Melbourne is all about.