Category: China Travel Tips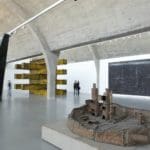 Discovering Beijing's Most Exciting Contemporary Art Galleries.
There are few cities worldwide that could claim the same vibrant growth that Beijing's contemporary art scene has experienced in recent years. Beyond boasting an extraordinary selection of art institutions and landmarks, the Chinese capital is peppered with high-quality spaces dedicated to the display of modern art, making the prospect of a Beijing art gallery tour an essential to-do for those visiting the city.