Category: Asia Travel Tips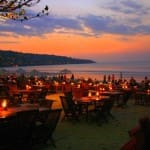 A Foodie's Guide To Tasting Bali on the Cheap!
Just hearing the word "Bali" evokes images of towering palm trees, pristine beaches, tree-covered mountains and alluring Hindu temples. When you start daydreaming about this island paradise, often referred to as the "Island of the Gods", your mind probably doesn't extend to Balinese foods – although it should.