Category: Asia Travel Tips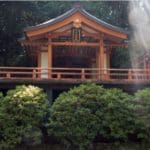 Finding Peace in the Tumult of Tokyo: Visiting Shrines and Temples.
One of the most beautiful and tranquil places travellers can experience in the heart of the frantic megacity of Tokyo are the various shrines and temples. They attract thousands of visitors each year from Japan and further afield. This is no wonder. If the breakneck pace of the city starts to get under your skin a refuge is never far away. Entering the grounds of one of these places transports visitors into a dreamlike world that will melt away the anxieties brought on by the flow of Tokyo. Natural disasters and the ravage of wartime has led to many of the sites having to be rebuilt, however they all retain their outstanding grandeur. The following suggestions are a few of my personal favourites that I used to escape the intense stimulation Tokyo bombards you with.