Author Archive: Guest Contributor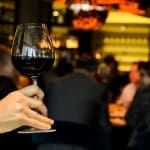 NYC Walking Tour – 3 Wine Bars You Just Shouldn't Miss
Whether you're a New York City native or visiting for the first or hundredth time, it's a great place to explore a variety of wines from tiny wine bars to larger restaurants whose menus are built around wine selections. What better way to learn about wine than to grab your comfy shoes and spend a few hours walking around the Upper East Side (UES) of New York City and enjoy some spectacular wines?
For years, a premiere destination for sunshine and a great value package holiday has been Spain. But with the Euro in trouble and wildcat strikes halting flights in Spain, a new contender has entered the holiday arena – vacations to Turkey. Flights from US to Britain are comfortingly affordable during the winter season and exotic […]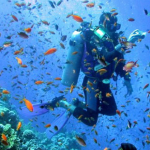 Hawaii is a diver's ultimate dream come true. From the Big Island to Oahu, Maui, Molokai and Kauai, meet a group of exquisite and beautifully-lush islands with no requirement of a passport to travel to for US citizens. With a perfect geographical location of 2500 miles from the closest continental landmass, it is one of the world's most remote Archipelagos. This isolation from the rest of the world could only mean one thing: you get to share the sea with endemic and rare species.
Some of the top scuba sites you will not want to miss out in your scuba trip include:
We've selected our favorite inexpensive accommodations in three of our favorite European destinations, London, Paris and Budapest to help you stretch your vacation budget. When you think about the term 'cheap accommodation', what comes to mind? Visions of dingy shared hostel dorms with iron bunk beds and thirty people to each bathroom? Subsistence meals from […]
Shopping in Italy is absolute heaven for all fashion lovers! When you think about Italy the first things that may come to mind are: Pizza, legendary football, delicious wine and of course fashion. Italy is the residence for legendary designers such as: Armani, Versace, Dolce & Gabbana and many more. If you are a fashion […]
Being such a popular destination, it can sometimes feel impossible to get away from the well beaten tourist trails in Spain. The amazing Paradores change all this for returning visitors, and along with a few insiders tips make for a truly unique and surprising vacation. The Paradores are historic buildings including convents, castles and monasteries […]
We're excited to introduce you to our friend, Isabel, a well-traveled food writer. Isabel recently visited some wonderful Victorian mansions and plantations in New Orleans and has shared her trip report with us.  Don't miss the recipe at the end – Enjoy! Ah, New Orleans, NOLA, the Big Easy, the Crescent City. Even though it […]